Hawthorne High School


Class Of 1962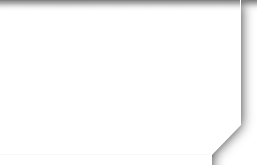 Raymond Enrico Enrico
Profile Updated:
September 13, 2013
| | |
| --- | --- |
| Residing In: | Cape Coral, FL USA |
| | |
| --- | --- |
| Occupation: | Musician, Minister, Retired from having a paint Co |
Children:
6 total
Ray,1965 Joseph 1983
Lou,1966 Jaden 2006
Gina,1968
Lisa, 1969
| | |
| --- | --- |
| Military Service: | Navy |
Comments:
Please if you can locate
Roy Nuzzo, Bob Beatie, Barbra Bankos, Cherly Pate, please give them my e-mail renrico4@comcast.net


I was the straight man for Lou Caddy and lead singer and guitar player for 12 years. Did some recording, did TV shows, worked show rooms from NYC to Las Vegas.Then with Don Russell for 4 years and then on my own for seven years with a trio.Then saved by Jesus, moved to florida and had a huge paint Company for 25 years........
I studied Karate at the Arts of self- Defense on Lafayette Ave under Sensei Jerry Thompson for years and the with Sensei Ron Gaeta in Newark for many years too. I got my Black belts from there. I was called the bear, I fought hard and was a in weapons training for years too, the Bo, Sai's, Nunchakas , shirkens and such.
I also preach the Gospel of Jesus Christ. Have you made Jesus your Lord and Savior yet? Times getting close to life closing your stay on earth. Are you born again? You need to be to get to heaven!
Please read the Gospel of John..I pray that the Holy Spirit will convict you of your unbelief in Jesus Christ. He is the Way to heaven--the only way. Go to Him -Say to Him, "I need you Jesus, I need you, I receive your free gift of salvation."He loves you so much. If you need to discuss any part of this. e-mail me at renrico4@comcast.net
I love you too.
In Christ,
Ray Enrico
School Story:
Bob Beattie by graduation day had taken the jukebox in the gym to his house piece by piece and it was working in his home the day we graduated. Him and his multi-colored chevy, The perfect cop. Hello Bob.
E-mail me at--renrico4@comcast.net.

we had some crazy nights in NYC, Me, Bob, Richie and a few other guys, I got so wasted one night coming back from our Navy reserve weekend that I woke up tied to the bow of this huge sailboat we used naked and sick.See I was vomiting and they were whacked too.
What fun? at the time then I passed out.