Hawthorne High School


Class Of 1962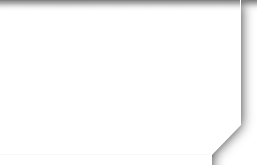 Message Forum
Welcome to the Hawthorne High School Message Forum.
The message forum is an ongoing dialogue between classmates. There are no items, topics, subtopics, etc.
Forums work when people participate - so don't be bashful! Click the "Post Response" button to add your entry to the forum.
07/02/11 11:44 AM
#1

If you have any thoughts you'd like to share, about the reunion or anything else, this is the place. It's open to all.
07/10/11 09:05 PM
#2

Dear Fred,

Ohmigod, we all have wrinkles!

In terms of the reunion, why don't we invite Debby Harry. She and our parents drove us each back and forth to Centenary. Debby was a year behind us, as you know. In any event, I sat in for her at a class so she could go to NYC for an audition (oops). Let's bring her. I can try to locate her. She's still living in NYC. Thoughts to you and the rest of our class for feed-back.

Cheers,

Liz
07/17/11 02:15 PM
#3

Getting Debby Harry to come to the reunion would be a definite kick. That might make a combination '62/'63 more palatable to the class too. Good luck tracking her down.
08/10/11 08:54 AM
#4

Hi fred;

what up with two classes coming to the reunioin. that would be great. Hope you could get Deb, Harry to come.

Joan myers desmet
08/21/11 05:31 PM
#5

Great idea on both counts: inviting Debby and her class to join us at the reunion.

Lynn
08/21/11 08:17 PM
#6

Hey Fred, My wife, Marilou Goodwin, HHS Class of 63 was Debbie Harrys sorority sister and would love to see her and other classmates at our reunion as she doesn't think her class will have a 50th reunion. Joe Phillips
08/25/11 11:45 AM
#7

Hi Joe -- There seems to be some interest in including the Class of '63 in our reunion. It's possible to add those classmates to our webpage as guests, and also possible to add the whole class. I'd like to hear some feedback from the '62 group on those possibilities. I can add your wife's name now as a guest, if she is interested. Let me know. --Fred
11/17/11 06:41 PM
#8

I think that is a great idea: adding the class of '63 as guests on our site. So many dated people in our class and/or "hung out" with us.

Lynn
02/27/12 09:00 AM
#10

Hi Everyone,

Beside the people on the committee only Joe Phillips and his wife have sent their money to register and also want pictures.

Pat Haskoor Taylor
05/11/12 05:57 PM
#11

Hi Fred,

Actually Joe and his wife were the first to respond. They are both coming. Did you really think his wife would let a good looking guy like Joe to come by himself?

Pat
06/19/12 04:06 PM
#12

In case anyone has forgotten, we actually graduated 50 years ago today!!! June 19, 1962...
10/05/12 07:43 AM
#13

INFORMATION Saturday Oct 6 is Hawthorne Day activities ( food, fun etc) are scheduled to take place at the hawthorne pool from 10am to 8 pm
08/30/13 07:39 PM
#14

How did time escape us all. Think about it. Like a mist our life's are almost over, and the older we get the faster the years go. My concern is for your soul, that you will live forever believe it or not. Heaven or hell, it is our choice, Choose Jesus and His free gift of salvation and ask him to come live in your heart, if you mean it He will and you will be born again, hard to believe, ask Him to give you the faith to believe, He will do even that. It's your choice, your church can't save you your Pope can't your Pastor can't, only Jesus Christ. Do not rely on men or women of this earth to get you there, they did not die for your sins, Jesus did. All the religion in the world can not save you, only Jesus, you are a good person, well hell is full of good people who denied Jesus Christ as their saviour. Even Mother Threasa's kindness will never get her to heaven, its not what you do it is who you know, you need to know Jesus personally, you must be born again, these are Jesus' own words. Jesus is God, He bacame like us so we could become like Him. Read the Gospel of John. YOU NEED JESUS NOW, TOMORROW IS PROMISED TO NO ONE. IF you died tonight, what would you see the next second, Jesus or Hell. That is your descision, I know most of you will reject Jesus and think I'm nuts, but I had to tell you in this manor, a little rough but to the point, I pray when you read this you will be convicted of being a sinner in need of Jesus, or get spitting mad at me. You need to make a chioce. I want as many of you to join Jesus in heaven for a reunion that will never end. God bless you all.GOD IS LOVE.

Ray Enrico

e-mail me at renrico4@comcast.net or call me 239-910-3692

If you get direct Tv watch the message on channel 344 SBN
09/02/13 12:48 PM
#15

This is not the forum for such conversations. Please take your personal views to a private venue.

Thank You,

Carol Lee
09/02/13 06:23 PM
#16

God bless you Robert.

Ray Enrico
09/06/13 10:26 AM
#17

Hello All:

How beautiful that the Lord is using this site to send His messages of hope and love. Jesus is truly the way, the truth and the life.

Love in Him,

Kathy (Aurich) Stryker

PS My wonderful husband went home to the Lord 12/6/11, after a long illness of early onset dementia (13 years). It was only through faith in my Lord that I was able to walk that walk with him and be with him and our friend Father Carl when he went home. So very beautiful. Hard yes, but beautiful. Romans 5: 5 .."and hope does not disappoint because the love of God has been poured out into our hearts through the Holy Spirit that has been given to us."
09/06/13 11:13 AM
#18

Yes Kathy,

My faith is with me always and sustains me.

Blessings

Pat
09/06/13 05:46 PM
#19

I certainly respect everyone's personal religious beliefs. However, the original post on this topic elicited comments that could have been construed as offensive. I do not think this is the forum for such debates. My mom always told me that two things you never discussed with friends if you wanted to stay that way ...politics and religion. I like to think we are friends here and we surely do not want to hurt feelings of anyone.

We are here to celebrate who we are...HHS Class of '62. I have enjoyed reading your posts in the past and I look forward to reading updates from you in the future. It's a great place to stay connected.

I hope those of you who can make the trip will join us at Shortways on Friday, October 11 at 7 PM. I have already heard from several people who will be attending. Can't wait!

I would appreciate your consideration of my request. :)

Carol Lee
10/13/13 08:51 AM
#20

Great evening @ Shortway's on Friday the 11th... It was fun to see HHS "kids" again and spend some time together. Hopefully, we can do this every year!! Karen K.
10/11/14 05:36 PM
#21

Hello All

The last 11 pictures in the photo gallery reunion under my name has pictures taken at Shortway's at our 2nd mini reunion.

Regards, Fred
07/16/15 11:00 AM
#22

Rachial and I put the 10th of October on the calendar. Looking forward to seeing you all.
07/28/16 10:37 AM
#23

I have missed being notified of birthdays etc. We moved to a different address its: 509 SW 26th terrace, Cape Coral Fl. 33914 . I think taht messd up my receiving stuff. Well I'm back and love you all. Ray Enrico
10/02/18 11:33 AM
#24

Will not be able to be at Shortway's. Visiting with grands.